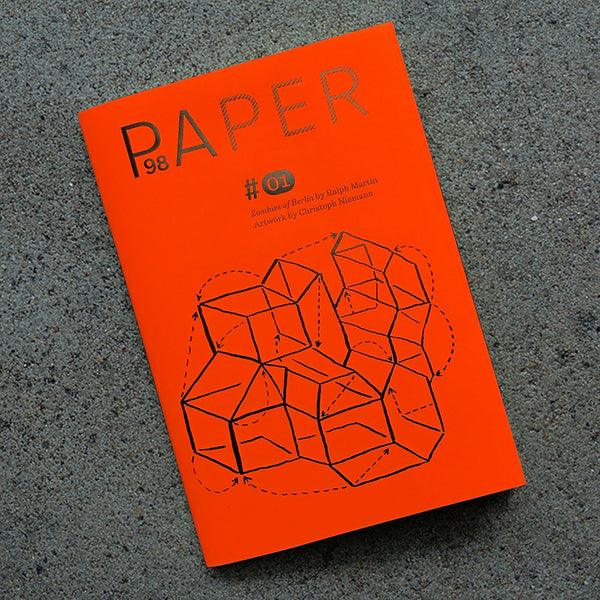 Paper #01 »Zombies of Berlin« by Ralph Martin with artwork by Christoph Niemann (2nd edition)
For our first issue we chose writer Ralph Martin's Zombies of Berlin, a wide-ranging, wise-cracking, fiercely smart essay about what is happening in Berlin now. It is forty-six pages long. It is worth being forty-six pages long. When Zombies of Berlin was about to be published online, we asked Christoph Niemann, and he said he might just have something that would be appropriate – from a series of architecture-inspired drawings. Voilà, an acidental but very happy marriage of image and text.
Ralph Martin is the author of Ein Amerikaner in Berlin (Dumont, 2009) and Papanoia (Piper, 2011). Alongside with numerous contributions to the Frankfurter Allgemeine Zeitung feuilleton, among other publications, he recently wrote an episode of the television series Deutschland 83.
Contributors
Artwork: Christoph Niemann
Introduction: R. Jay Magill Jr.
Text: Ralph Martin Berlin map
Illustration: Susanna Dulkinys
Production notes: Erik Spiekermann
RISO operator: Ferdinand Ulrich
Typefaces: FF Real by Erik Spiekermann and Ralph du Carrois; FF Hertz by Jens Kutílek
56 pages, printed with black and fluorescent orange on a Risograph, the cover is printed on a Korrex Berlin Proofing Press 70×50